Mumbai, a thriving metropolis on India's western coast, is a city of dreams and an excellent vacation spot for families with kids, from breathtaking beaches to heritage sites and caves to beautiful promenades. Mumbai offers a number of family-friendly activities for children of all ages. Whether making sandcastles on Juhu Beach, admiring the architectural wonder of the Gateway of India, or exploring ancient caves like Elephanta and Kanheri, Mumbai offers a great combination of adventure, culture, and pleasure. Take a Mumbai tour and discover the best places to visit in Mumbai with kids, and create memories in the heart of this vibrant city.
Best things to experience in Mumbai with kids for an unforgettable experience
Visit the beaches and iconic landmarks.
Juhu Beach:
Juhu Beach, one of Mumbai's most known and bustling beaches, provides a mesmerizing experience for families with children. With its golden sands stretching along the Arabian Sea, Juhu Beach makes a fun place for kids to enjoy beach activities like building sandcastles and flying kites. The beach is also lined with food stalls selling local foods and snacks, making it the perfect location for a family adventure full of excitement, flavor, and happy memories.
Girgaum Chowpatty: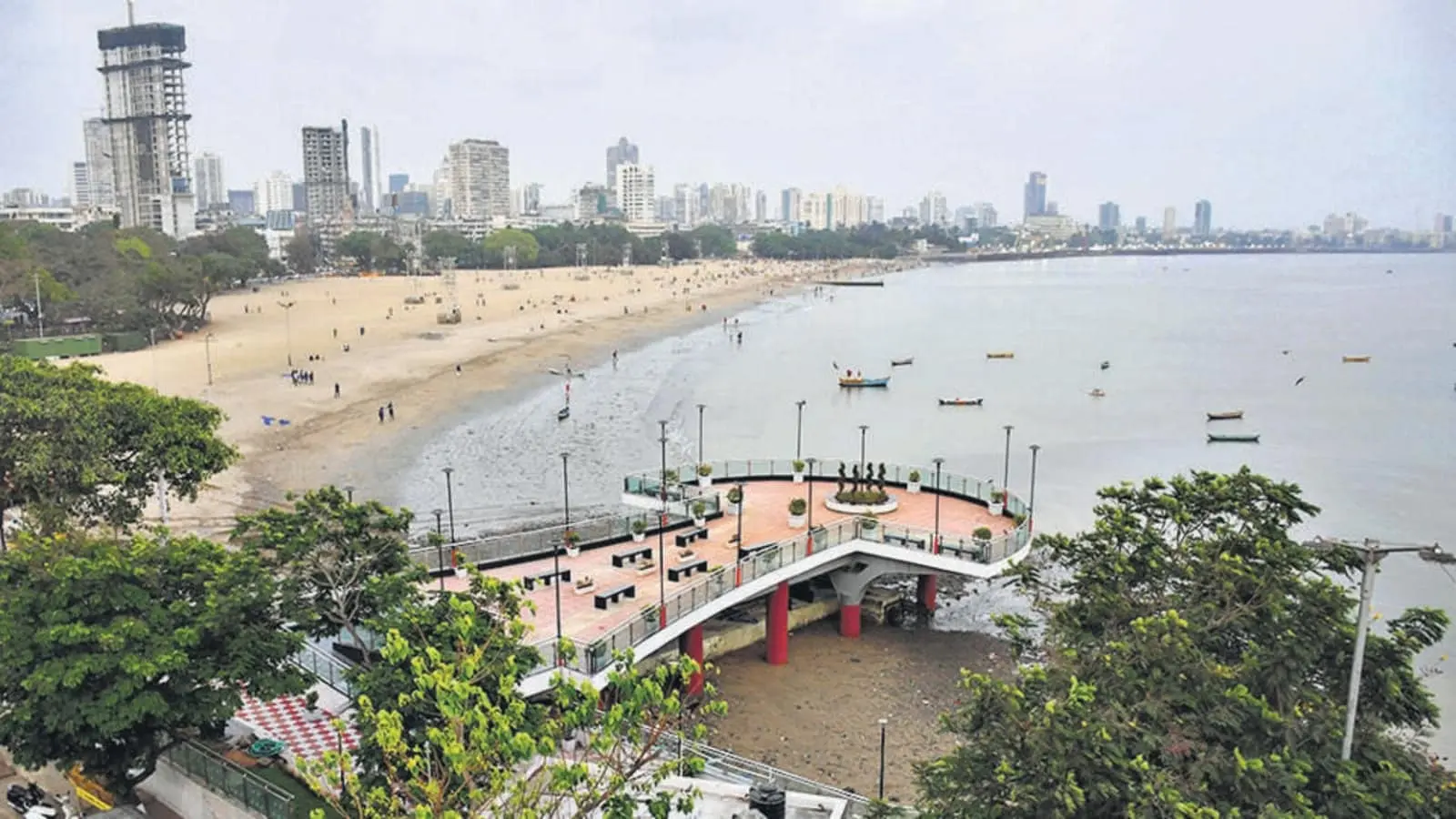 Girgaum Chowpatty, is a popular beach in Mumbai. The beach is well-known for its vibrant atmosphere and activities all year. Kids can play volleyball and frisbee or make sandcastles at the beach. The beach is also a foodie's paradise, with street food vendors dishing up delicious local specialties. Families can enjoy foods like bhelpuri, pav bhaji, and gola (flavored ice) while enjoying the beauty of Girgaum Chowpatty.
Gateway of India:
Mumbai's Gateway of India is a famous monument with rich cultural and historical significance. It is a well-known attraction because of its magnificent British-era architecture. Families may stroll around the area and capture family portraits in front of this famous landmark. The Gateway of India symbolizes Mumbai's rich heritage, inviting families to explore and enjoy its cultural legacy.
Take a trip to the ancient caves.
Elephanta Caves:
The Elephanta Caves, a UNESCO World Heritage Site located on Elephanta Island, provides a fascinating look into ancient Indian art and culture. The finely carved statues in these rock-cut cave temples depict ancient tales and gods. Families may take an exciting ferry ride to the island, which makes the trip more exciting. Children will have the chance to learn about the creative heritage of ancient India and become immersed in its rich history, making a trip to the Elephanta Caves both informative for the entire family.
Kanheri Caves:
The Kanheri Caves, located in the serene Sanjay Gandhi National Park, provide a fascinating glimpse into the world of early Buddhism. These rock-cut caves, which display exquisite Buddhist architecture and detailed sculptures, are of significant historical value. The park provides beautiful nature trails that let families experience the variety and natural beauty that coexist with the caves, making it the perfect spot for an educational family outing.
Enjoy a day at an amusement center.
Essel World and Water Kingdom:
Famous amusement parks in Mumbai, EsselWorld, and Water Kingdom have thrilling rides and water slides appropriate for children of all ages. Live performances, play areas, and kid-focused activities are just a few of the entertainment choices offered by the parks. With facilities like eateries, rest areas, and first aid, EsselWorld, and Water Kingdom put safety first. These exciting amusement parks provide a worry-free family day out.
Munch on some delicious street food
Street food:
Mumbai's culinary scene is a treat for those who enjoy eating. The city offers a variety of flavors and cuisines that are also suitable for kids. Popular street food options for kids include vada pav, a savory potato fritter served in a bun with chutneys; pav bhaji, a buttery mix of vegetables served with soft bread rolls; and pani puri, a crispy puri filled with tangy tamarind pulp. These street snacks give a unique experience for children, allowing them to explore Mumbai's street food culture while enjoying the flavors and textures of these local delicacies.
Vacationing with kids can be a memorable experience for the entire family. Yet, it can be challenging and require careful planning. Read these tips to make the most of your vacation in Mumbai with kids.
Accommodations: Opt for family-friendly accommodations that offer safe environments for children. Look for accommodations with play spaces, swimming pools, or childcare facilities in hotels or serviced apartments.
Plan an itinerary: Plan your activities ahead of time with a Mumbai Private tours, keeping your children's interests and preferences in mind. Kids-friendly attractions in Mumbai include parks, beaches, and amusement parks.
Pack wisely: Carry essentials like sun protection, caps, mosquito repellent, wet wipes, and hand sanitizer. Dressing your children in lightweight, breathable clothing is advised since Mumbai's climate is hot and humid.
Stay hydrated: Mumbai has a humid climate, so keep your kids hydrated by carrying water bottles and encouraging them to drink water regularly.
Schedule breaks in the itinerary: Kids require time to nap, recharge, or just play. Overloading your schedule can end up with exhausted and cranky children. Be flexible and allow for spontaneous activities.
The vibrant city of Mumbai offers exciting family experiences; from beautiful beaches to iconic landmarks to a Dharavi tour, Magical Mumbai Tours can arrange the best tours for you and your family. Discover the bustling of Mumbai, and create memories. Book a tour with us and immerse yourself in the wonders of Mumbai city.